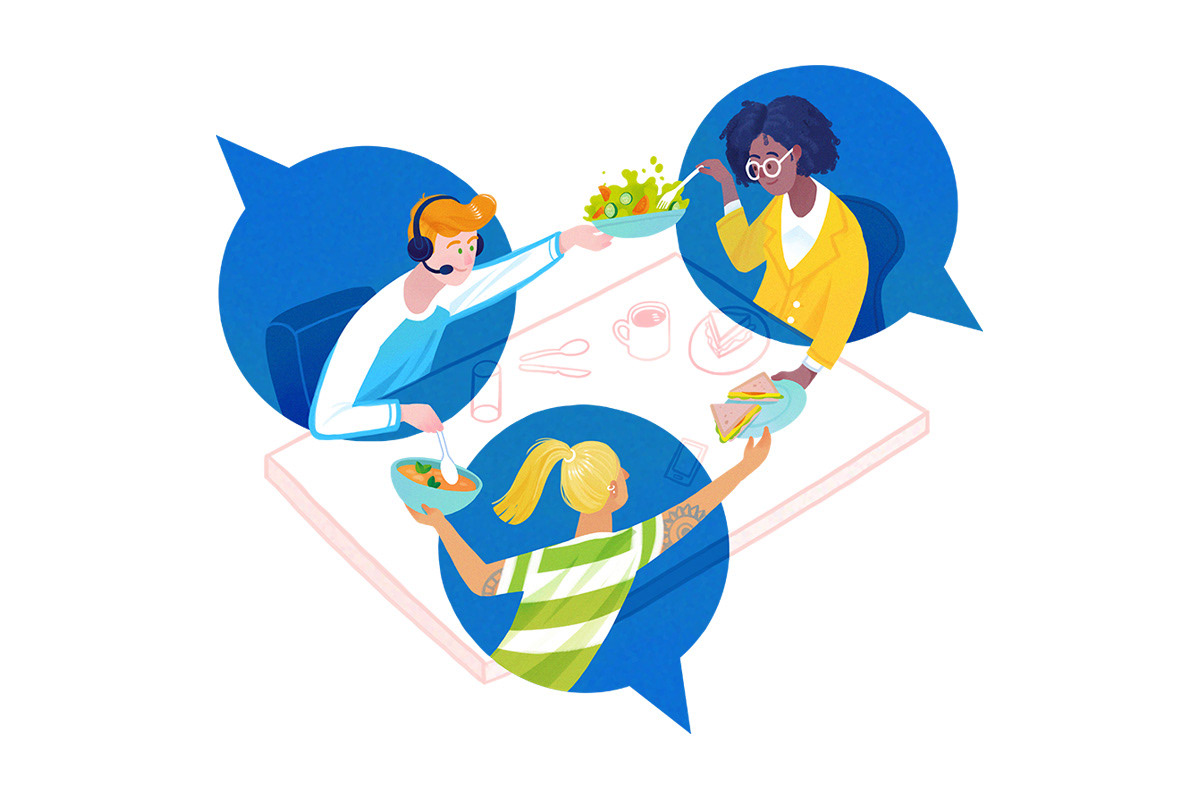 Showcasing the Benefits of Cross-Team Connections
Working in a big organization can feel really lonely. Lunchzeit helps workers expand their social circles beyond their team - all while eating tasty food. It plugs directly into a company's HR system and creates lunch matches - which has been shown to improve creativity, worker satisfaction, and productivity. I was brought in to overhaul their illustrative presence and created hero images, icons, and cool repeating backgrounds for the site.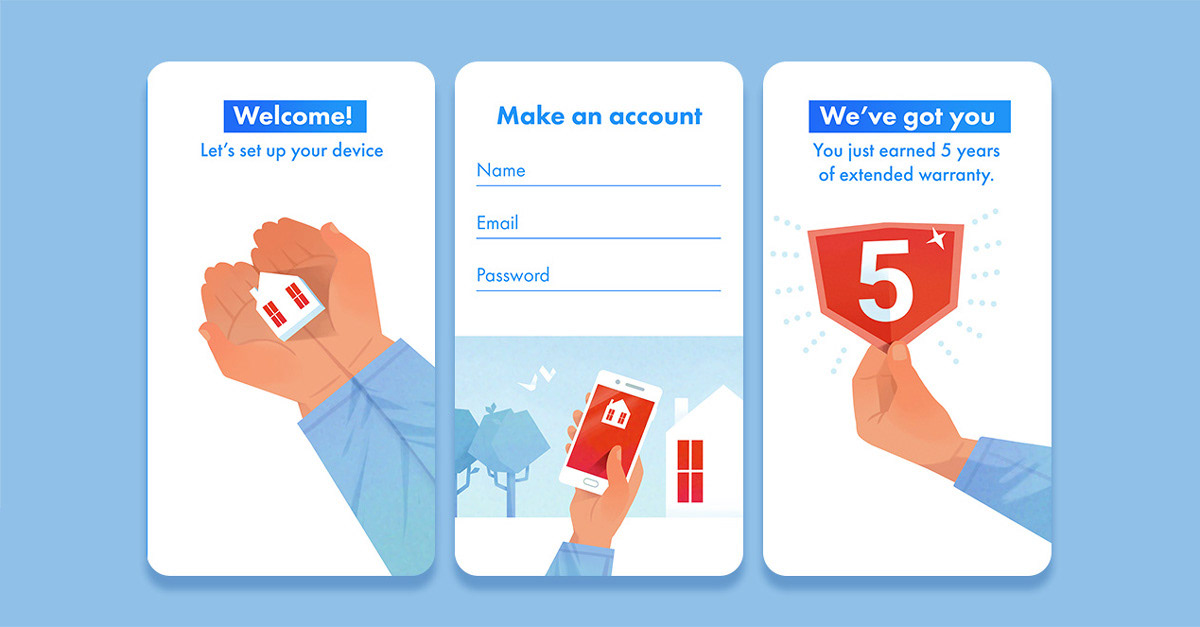 Making a Smart Home Feel Like Home
Viessmann have been making heating solutions for over 100 years. Their smart app lets users control their house's heating system from anywhere in the world. I was tapped to create a set of three user-friendly illustrations for the app's onboarding flow, showcasing the various ways people could take care of their home.  
Introducing the Future of Item Swapping
There is something exhilarating about yard sales. Scoring a fantastic deal on a rare item is what keeps people coming back. Caboodle is a fun fast-paced app that helps people find the same incredible deals through their phones. As the app's lead designer, I created a set of three onboarding illustrations to highlight the app's functionality as well as its cheerful spirit.